Chinese Horoscope 2017 - Year of the Rooster
Chinese horoscope for 2017 is here with predictions for the coming year. What will happen in your love life? Will harmony and bliss make their way in your domestic life? Will you progress at workfront? Is money on your cards? Let's discover it all...
Rat Chinese Horoscope 2017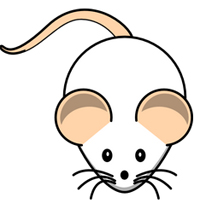 2017 looks like an important year for the Chinese Rat. Good things will happen for you this year but it'll take time so, don't get impatient. The northern hemisphere predicts that the beginning of spring and autumn might bring happiness in your life. Being a Rat, you will be lured to follow your heart for being socially active as there will be plenty of social gatherings for you this year. Your love life will become interesting; a new love interest might enter your life. At work, your efforts will be appreciated by your colleagues and seniors. If you're a job seeker, chances are that you might get lucky. Money-wise, this year seems fruitful for the Chinese Rat. New opportunities will spring up, bringing you into new money. You will likely spend your money on upgrading your house or on some luxuries but, you should start thinking about financial planning as well. Your work will keep you busy but your loved ones require your attention too; a family trip could help strengthen the bond. You need to give attention to your mental health this year. Try practicing yoga, meditation or join any activity that interests you, like, a hobby class. Pay heed to your food, and your eating habits. A good lifestyle guarantees a healthy life. Overall, this year looks promising for the Chinese Rat. New job opportunities, a happy family, and friendships all are in the coming future, for you.
Ox/Cow Chinese Horoscope 2017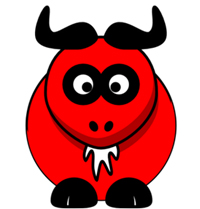 The Chinese Rooster year looks really good for the Ox. It's time that you'll get paid for all your hardwork and efforts. Everything that you've ever wished for will likely happen for you this year. But, you'll need a good management. Love life looks good as romance will be brewing between you and your partner, single ones will likely meet someone special who might intrigue their interest. At home, your family support will be apparent. Being the responsible one, expect everyone at home to look up to you for advices. Familial bond will be strong this year. At financial front, you'll have to be careful. Any risky investment must be avoided, as this might possibly result in unfortunate consequences. The northern hemisphere predicts that the first half of summer will bring prosperity to your life. New opportunities will knock on your door around winter and must be taken upon immediately. This year you'll live life to the fullest as your aspirations get fulfilled. The year 2017 for the Chinese Ox looks full of prosperity and positive vibes.
Tiger Chinese Horoscope 2017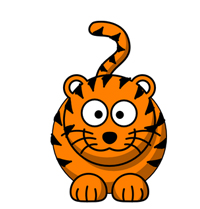 The Chinese year 2017 looks good for the tiger. You'll get new opportunities this year but not having a stable mind might ruin them for you. Try to be positive and do not jump to conclusions too quick. You should not be prejudiced when it comes to making any important decisions. Have a clear and open mind to anything and everything around you. Your judgemental attitude might get you into trouble with your social circle. Be a listener instead of a speaker this year. The northern hemisphere predicts that summer will bring major changes in your life and the winter will likely follow its steps. Throughout the year you can expect new opportunities coming your way, don't let them go. At the financial front, the year looks promising. You might get a chance to add new source of earning but keep in mind to not spend much. Over expenditure is possible so try to manage your expenses. At home, you'll stay busy with family. You might also fancy decorating your home, or purchasing new items for your place. Changes can be foreseen in your social life. You might meet new people, but remain cautious while talking to them; not everyone has had the same life like you. Try to empathize with everyone. Overall, this year might prove very happening for you but only if you know what to do with all the opportunities coming your way, so be prepared.
Rabbit Chinese Horoscope 2017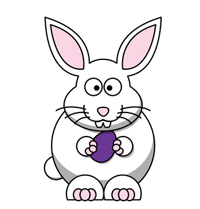 As per the Chinese Horoscope 2017, this year will be average for you, rabbits. Despite of a challenging year, you'll get fruitful results of your hard work. Keep working hard and you'll succeed in life. At the financial front, you may suffer with a lot of expenses due to travelling. Try to keep yourself from over expenditure. You should use your financial management prowess attentively this year. Before doing any investment make sure that there is no risk involved; research, check, and then invest. Stay overtly cautious with paperwork. You will learn new things and gain significant experience this year which may strengthen your resume. Even though you'll remain busy with work this year, you might take some time out to redecorate your home. Your family will support you through thick and thin, so don't take out your anger on them. It is important that you take some time out of your schedule for some fun activities with your loved ones.Your social life will remain active from the beginning of summer, monsoon and the first half of winter. Overall, this year will have its own ups and downs, but if you deal with them like a pro, the results will be gold.
Dragon Chinese Horoscope 2017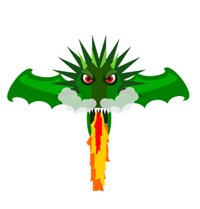 For all the chinese dragons the Rooster year of the chinese horoscope brings good fortune. Career looks great as new opportunities might spring up for you. New improvements will be apparent in the first half of the summer and the beginning of the winter, as per the northern hemisphere. You might want to strengthen your skills in order to get fantastic work opportunities at office. Your colleagues will be helpful to you and guide through your issues. You might be offered some new challenging positions at work. Try and be more socially active, as they might help you climb the social ladder. This year you might keep some money aside for travelling plans. Financially, you'll have a secure year. You will save more and spend less, but try to maintain a balance between both. At the social front, you'll meet new people and stay active. Take up a hobby in the spare time to remain occupied. Think rationally and set your limitations. Familial relations will be strong and supportive. Overall, as per the Chinese Horoscope, this year looks really good for the chinese dragon.
Snake Chinese Horoscope 2017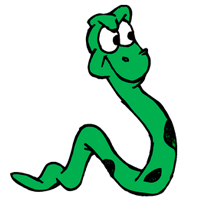 For the Chinese Snakes, this year looks quite interesting. You will be in the company of your loved ones, mingling. An important family function is also on the horoscope for you. Family will lend a caring ear to your problems; listen to their suggestions and try to abide by them. Remain social; isolation might limit the opportunities coming your way. Mingle with people and pay heed to their words, you don't know what you might learn from someone. You're skillful and an achiever; this year is the correct time for you to put both of these into use. You may consider changing your job due to it limiting your growth. Before settling down for any offer take every aspect of it into consideration. As per the northern hemisphere, spring, beginning of summer, beginning of monsoon, and ending of autumn will bring in new and interesting job opportunities for you. Have an eye open for them. You might want to start saving on money and investing it somewhere. Stay away from risky investments. You may develop a knack for freelancing during this time; which in due time would produce you fabulous results. In your personal life, don't misunderstand people; give them time to explain and then give your verdict. Throughout the year, you'll have ample of new beginnings and prosperous offers, be attentive and utilize your time efficiently.
Horse Chinese Horoscope 2017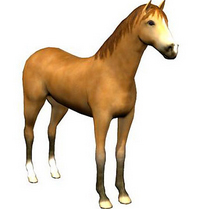 The year of the rooster brings good news for the chinese horse. This year you'll have a field day when it comes to work. New opportunities will ring your doorbell, and you'll get ample of chances to enhance your skills accordingly. As per the northern hemisphere, summer and the beginning of winter seems to be an auspicious time for you. Learn new skills and get experienced; all this will definitely benefit you in the future. During this time you might get inclined towards working independently and stay away from all the team oriented projects; keep in mind that teamwork will get you better results and more appreciation. This year you might want to focus more on your investment strategies. Pay strict attention before investing your money anywhere. At the familial front, your life will be quite rewarding. You'll be the centre of attraction of your family; giving advices and sharing happiness amongst them. Your advices will be deeply valued and prized so don't shy away from giving them. Incidentally, if you receive any suggestions, value them too. Be a social butterfly this year. Despite of your past bad experiences, you need to focus on making new friends and getting acquainted with people. Isolation might make you depressed, so try to overcome it. Chinese year of the Rooster also sounds good for you to plan an excursion with your family. Throughout the year you will be preoccupied with amazing opportunities, but keep in mind to work hard and have fun.
Sheep/Goat/Ram Chinese Horoscope 2017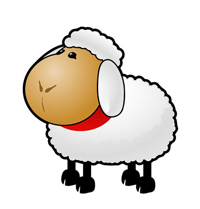 The chinese rooster year 2017 looks really busy for the sheeps. You'll have lots on your plate this year and it would require your patience and hardwork to achieve best results. Perseverance is the key to success; so hang on and keep putting in your efforts. As per the northern hemisphere, the auspicious times for you are summers and mid of monsoon. During this time, you'll be faced with many learning opportunities; don't let them go. Everything becomes an experience or a lesson; let the time be the judge, you only need to juice out the opportunities. Participate in your hobbies, so that you don't get struck with boredom. Year 2017 for the sheep is busy, but you need to take time out of your schedule to travel too. Spending time with loved ones is important. At home, you'll have lots to do, so prioritize it accordingly. Be a listener, instead of a talker. Any tiff could be sorted out with the help of discussion; so plan a good way out. Being an extrovert, you'll attract many people which is going to be of much value in the long run. Money related matters should be taken care of seriously. Overall, the year looks promising for the ram, as many things are happening simultaneously, and on top of it you'll have full support of your family.
Monkey Chinese Horoscope 2017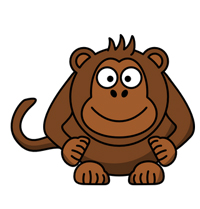 The year 2017 for the chinese monkey looks good on the work front and amazing on the love. If you're seeing someone, chances are that you'll have an amazing relationship with them. For the single lot, chances are that you'll get lucky and find someone interesting. Family will be supportive and atmosphere at home will be pleasureable. Discuss the matters affecting you with your loved ones; misunderstanding and lack of conversation might affect your relationships. Travelling is on the horoscope for you this year. At the work front, you need to put efforts, if you desire the results. As per the northern hemisphere, beginning and closing of summer, and the end of monsoon and autumn will be prospering for you in the work related matters. It's time that you start planning your finances judiciously. If you go overboard with your expenditure this year, chances are that you might end up feeling bankrupt. Risk should be completely avoided in case of any investments. Socially, you'll remain quite active this year as you'll have plenty of opportunities to mingle with people. Health can be a concern, if you act too casual with it. Eat on time and be careful about what you eat. Specific measures could be taken to keep your health in check. Overall, the chinese rooster year has got many things in store for you; all you need to do is catch them.
Rooster Chinese Horoscope 2017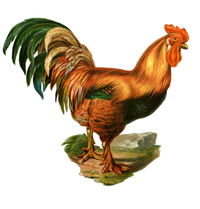 The year of the rooster is quite obviously the year of you, the Roosters. You'll have an excellent year as predicted by the chinese horoscope. Your career will grow substantially. You'll be more in control of the situations around you than ever before. As per the northern hemisphere, from the end of spring, to the mid of summer, and mid of monsoon, you'll have the best days of your work life. Your income will be great, but don't forget to keep a tab on the expenses. Freelancing jobs might also interest you; an extra income is always welcome. Your expenditure might face a hike due to the increment in salary; so keep your wallets tight. Your family will be very supportive and would even ask for your advice time to time. You'll be the bonding strength of your family. Family always comes first, and you must remember that; whatever the circumstance. Social life might suffer if you don't take time out of your busy schedule to breath some life into it. Beginning of summer to the mid of the monsoon will be the best time for you to socialise. The love of your life could also stumble in your horizons this year, so keep your eyes peeled. Due to it being the Chinese Rooster year, chances are that this year will prove to be the best for all the roosters.
Dog Chinese Horoscope 2017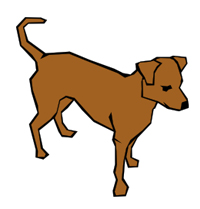 A tough year is predicted for the dogs this year. As per the Chinese horoscope, this year might be full of trials and tribulations for you. Every step that you take, you've to be cautious. But don't be disheartened due to the setbacks; you'll achieve things in due time. As per the northern hemisphere, beginning of spring & monsoon will be the best time for you to socialise. Try gelling in with people to kill your boredom. At work, do not overburden yourself. You need to take things easy and let them go on their own pace. Different jobs can interest you at this time, so don't shy away from taking them up. A career shift is possible. No matter how challenging this year might be for you, remember that there's always light at the end of the tunnel. A new sun will bring new light into your life. Be positive in your life and dealings. A better life management promises a stable life; try practicing control over your life. For those of you interested in music, this year is a good chance to start pursuing it. Any interest or hobby could also be pursued. Be careful while managing finances. At home, you'll remain busy with family and loved ones. Although you're usually careful with your words, this year you'll have to even tie your tongue before speaking. Your words are capable of hurting someone and getting you into trouble, so be careful with them. Despite of a tough year ahead, you need to be cautious and prepared. This might not be the best time of your life, but don't let it be the worst.
Pig/Boar Chinese Horoscope 2017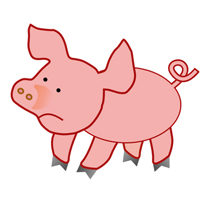 Year 2017 for the Pig will be positive. At work, a promotion is foreseen; with new added responsibilities. Maintain good contacts and reputation that might help you climb that social ladder fast. For job seekers, and freshers; developing self is really important. The Rooster year 2017 will be lucrative on the work front. You'll prove quite significant at your workplace, with appreciation from your colleagues. Your finance will remain stable, although you'll have to keep tabs on the expenditure a few times. Avoid over expenditure. Planning goes a long way for surviving. Love life will remain blissful for you this year. Singles can expect to meet someone new that might get their interest hiked. True love is on the horoscope for the Chinese Pig. Loved ones will be an important part of your life; be their strength. The year 2017 has so much to offer the chinese boar. Be it love life, work front, or home affairs- everything looks gay for you.
With this, predictions of Chinese Horoscope for 2017 come to an end. We wish you all the very best for your future.