Sawan Somvar 2014: Holiest Mondays Of The Year
The dates of holiest Mondays of 2015 are here. Get yourself bestowed by the grace of the divine couple, Shiva & Parvati, as Sawan Somvar Vrat 2015 dates are here. Know all about Sawan Somvar through this article.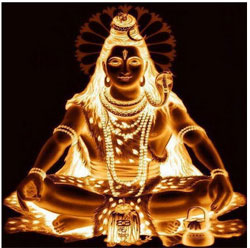 The glorious dates of Sawan Somvar Vrat in 2015 are available here at Hindi Kundali. These Mondays are meant to feel the grace and get relieved from all your sufferings. Make sure that you observe the fast and Puja on Sawan Somvars in 2015.
Sawan is the divine month, when devotees of Lord Shiva perform several rituals to seek his blessings. Before going in depth of Savan Somvar Vrat 2015, it would be good to first know the dates of these auspicious days.
Let's take a look at the dates of Sawan Somvar Vrat 2015 for Rajasthan, U.P., M.P., Himachal Pradesh, Punjab & Bihar
| | | |
| --- | --- | --- |
| Event | Day | Date |
| First Day Of Sawan Month | Saturday | August 01 |
| Sawan Somvar Vrat 2015 | Monday | August 03 |
| Sawan Somvar Vrat 2015 | Monday | August 10 |
| Savan Somvar Vrat 2015 | Monday | August 17 |
| Sawan Somvar Vrat 2015 | Monday | August 24 |
| Last Day Of Sawan Month | Saturday | August 29 |
Check out Sawan Somvar Vrat 2015 dates for West & South India
| | | |
| --- | --- | --- |
| Event | Day | Date |
| First Day Of Sawan Month | Saturday | August 15 |
| Sawan Somvar Vrat 2015 | Monday | August 17 |
| Sawan Somvar Vrat 2015 | Monday | August 24 |
| Savan Somvar Vrat 2015 | Monday | August 31 |
| Savan Somvar Vrat 2015 | Monday | September 07 |
| Last Day Of Sawan Month | Saturday | September 12 |
Month of Sawan is considered as the holiest of all, as per Hindu beliefs. Therefore, people dedicate their Monday or Somvar in worshiping Lord Shiva and fasting on the same day. Somwar is considered as a special day for pleasing Shiva.
Make sure that you indulge yourselves in observing fast and offering prayers to the Shiva from the first Somvar itself. It will bring prosperity and good fortune to your life.
Let's now know why Savan is considered as the holiest month of the year.
Sawan Somvar 2015: Sawan Is The Holiest Month
Sawan Somvar is the best time of the year to fetch the blessings of the supreme power. But, the question arise - Why Sawan is so special? Let's put some light on this fact and understand the hidden secret behind the mystery of Sawan Somvar and Vrat observed on these days.
Sawan month is also important as there are several festivals and auspicious days such as Nag Panchami, Haryali Teej, Ganesh Chaturthi, Raksha Bandhan, Narali Purnima, and Shravan Amavasya. Shravan holds a special place in the year, as it is believed that Lord Shiva is the supreme power and this period of the year is most sacred for praying to Shiva. This month of Sawan is meant to get the wishes fulfilled.
In the ancient times, people used to devote several years of their life in worshiping and offering prayers to Shiva for getting their wants granted. However, in today's times, people cannot spend such huge amount of time in devotion to the Almighty. But, it is recommended that out of the entire year, this part of the year should be devoted to Shiva with complete faith.
According to Hinduism, it is said that Somvar of this month symbolises holiness. The prayers offered during this day gets fulfilled. It is believed that our negative Karma and pain which is caused due to some wrongdoings in the past, get relieved if we perform certain rituals and pray to Lord Shiva with an honest heart.
According to the Hindu religion, Mondays of the entire year are considered very auspicious for worshiping Lord Shiva and therefore, you must have seen priests performing Rudra Puja on this day. Hence, Sawan Somvar is considered even more important for conducting Rudra Pujas and fasting, as its effect multiplies to many times during this day of Sawan month. Let's focus on the rituals to be observed on this Sawan Somvar in 2015.
Sawan Somvar 2015: Rituals Performed On Sawan Somvar
People indulge in fasting, which begins from the early morning of Sawan Somvar. In the early morning, devotees perform prayers by visiting temple. They offer bael leaves to the Shiva Lingam and along with that, milk, fruits, and flowers are also offered. People also chant several Mantras and Shiva Chalisa in front of the deity.
Praying with complete surrender on this day yields highly auspicious results and it is said that Shiva removes the hurdles in our path. It is noticed that those who observe Sawan Somvar Vrat with full faith, get the solution of their miseries and troubles. So, don't leave this chance on Sawan Somvar in 2015.
As you must be knowing that Lord Shiva is considered to be the most innocent and easy to please, of all the Gods; hence, the devotion for him during this period proves to be very fruitful and brings success to our life. Observing Sawan Somvar Vrat in 2015 will get you all his blessings.
On Sawan Somvar, devotees also conduct Yagnas, Hawans, Puja, and Rudra Abhishek in small gatherings. After the Puja, people involve in singing Bhajans or devotional songs. Thereafter, people meditate and sit in silence for sometime observing the positivity, which generates inside us.
It is also said that chanting of the Mantra "Om Namah Shivaya" during this day, brings a lot of positive energy and uplifts our spirit. Devotees also listen Sawan Somvar Vrat Katha and observe austerities.
It is suggested that people should sit in meditation for some time in the early morning and during the evenings. This gives peace and brings harmony in our lives.
Savan is always considered very special for women, so are the Sawan Somvar Vrats. Let's now know why these holy dates of Sawan are so special, to make your Sawan Somvar Vrats more fulfilling in 2015.
Sawan Somvar 2015: Significance Of Sawan Somvar For Women
Sawan Somvar is believed to be very significant for women. Unmarried girls who observe fast and worship Lord Shiva on these days, get husband as desired by them.
According to the Hindu mythology, it is said that Lord Shiva is the ultimate kind of husband that any woman can desire to have in her life.
In Hindu mythology, it is explained that how Sati and Goddess Parvati worshiped Shiva for many years to get married to him. It is said that Sati worshiped Lord Shiva throughout her lifetime and finally got married to him after facing opposition from her father. One day, when Sati's father hosted a lunch, Sati arrived even without the invitation and her father insulted Shiva. She was not able to take such insult of her husband from her father, who was always against their marriage and thus, she jumped into the fire and burnt herself in front of all.
Later, in the next life, Sati was reborn as Parvati and was married to Shiva with great enthusiasm. This is how her Tapasya (penance) got fulfilled and she got what she prayed.
Similarly, if women dedicate themselves to Sawan Somvar Vrat, the divine bestows a suitable husband in their destiny. Married women also worship Shiva and Parvati for strengthening their married life and protecting their husband from any negativity.
We wish that Sawan Somvar Vrat 2015 brings wealth, prosperity, and contentment in your lives. May Lord Shiva grant you whatever you seek for, in 2015.
Hindi Kundali wishes you a very fruitful Sawan Somvar Vrats in 2015!