Sawan 2015: Get Soaked In The Shower Of Blessings
The holy dates in the month of Sawan in 2015 are here at HindiKundli. From August 01, 2015, till August 29, 2015, this fifth month of Hindu calendar could become the way for you to cherish the never ending wealth, success, and luxuries. For all the young girls looking for their better half, Sawan Somvar Vrat falling in this holy month could be really fruitful.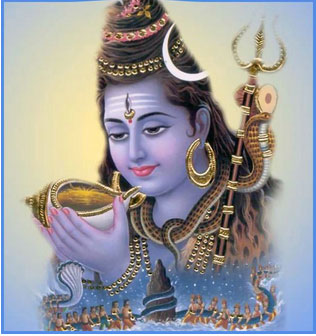 In the Hindu calendar, fifth month of the year is designated as the month of Sawan or Shravan. Filled with numerous festivals and occasions, Sawan is recognized as the holiest month of the year. Here, in this article of Sawan in 2015, we will read every aspect of Savan in detail.
Saavn month is celebrated with great zeal in the states of Punjab, Rajasthan, Haryana, Maharashtra, Himachal Pradesh, Gujarat, Andhra Pradesh, and Bihar, just to name a few.
You must be aware about the mythological legend of Samudra Manthan, but do you know that it took place in the holy month of Savan? Yes, this is the truth. It was the month of Saavan when Lord Shiva consumed the deadly Halahal (poison) and saved the world from getting destroyed. Sawan is the best time to enjoy the cool showers, fresh breeze, greenery of the nature, swings, and infinite ceremonies as well as festivals.
Sawan 2015: Festivals Falling In Sawan 2015
The month of Saavn has so much for everyone that each day of this month is special in its own way, holding immense value and importance. If you have never explored the importance of Savan, don't miss it this year.
Go out and enjoy those swings in the cool rain, and make Sawan in 2015 a lifetime memory. With the festivals mentioned below, make Savan in 2015 a perfect blend of fun and devotion.
Most Powerful Dates Of Shravan In North India
| | | |
| --- | --- | --- |
| Date | Day | Festival |
| August 01, 2015 | Saturday | First day of Sawan Month |
| August 03, 2015 | Monday | Sawan Somvar Vrat |
| August 10, 2015 | Monday | Sawan Somvar Vrat/ Kamika Ekadashi |
| August 17, 2015 | Monday | Sawan Somvar Vrat/Hariyali Teej |
| August 19, 2015 | Wednesday | Nag Panchami |
| August 24, 2015 | Monday | Sawan Somvar Vrat |
| August 26, 2015 | Wednesday | Shravana Putrada Ekadashi |
| August 28, 2015 | Friday | Varalakshmi Vrat |
| August 29, 2015 | Saturday | Last day of Sawan Month/Raksha Bandhan |
Most Powerful Dates Of Shravan In South India & West India
| | | |
| --- | --- | --- |
| Date | Day | Festival |
| August 17, 2015 | Monday | Hariyali Teej |
| August 19, 2015 | Wednesday | Nag Panchami |
| August 26, 2015 | Wednesday | Shravana Putrada Ekadashi |
| August 28, 2015 | Friday | Varalakshmi Vrat |
| August 29, 2015 | Sunday | Narali Purnima |
Sawan 2015: The Holy Weeks Of Sawan
Though every day is devoted to a particular deity, yet auspiciousness of each day increases during the month Saawan. Seek the blessings of Almighty, and accomplish your dreams and desires by worshiping the Lord of the day of Sawan in 2015. Take a look at these days and their deities, worship them and add their glory and blessings in your life.
Monday : Mondays in Saavn are auspicious days to worship and seek blessings of Lord Shiva. Worshiping the Lord on each Monday of Savan in 2015 will open the doors of success for you.
Tuesday : Tuesdays of Saavan are pious days to worship Mahagauri. Women honor the Goddess and ask for the welfare of her family. Worship the Goddess every tuesday of Savan in 2015, she will destroy all the troubles and sufferings of each member of your family.
Wednesday : Saavan Wednesdays are sacred days to worship Lord Vithala, an incarnation of Lord Vishnu. Being the Lord of peace and calm, Vishnu can provide you the much needed mental peace and satisfaction, provided you will worship him with pure heart, during Savan in 2015.
Thursday : Savan Thursdays are holy days for offering prayers to Lord Budh and Guru.
Friday : Fridays in Savan are highly auspicious days to worship Goddess Lakshmi and Tulsi. Goddess Lakshmi is the Devi of wealth and therefore, pleasing her on the holy Fridays of Savan in 2015 can put an end to your financial crisis.
Saturday : Also known as Shrawan Saturdays, these days are dedicated to Lord Shani. As per the beliefs, Shrawan Saturdays are the best days to ask the Lord for prosperity and wealth, and for this reason, it is also known as Sampat Sanivara.
Sunday : Being devoted to Lord Sun, worshiping the deity on every Sunday of Saavn month is believed to bestow the devotee with fruitful results.
Sawan 2015: Legend Behind Shravan Month
Month of Saavn is devoted to Shiva. Throughout the month, devotees are seen worshiping the deity with all they can. On the auspicious eve of Sawan in 2015, let us discover the reason as to why the Lord is associated with Saavn.
In the beginning of this article, we have given a brief introduction of the legend of Samudra Manthan. It is this mythological legend, which is the real reason behind celebrating Sawan. Want to know how? Read the reason here...
Once all the Devas (Gods) and Asuras (demons) were churning the ocean of milk. During the process, a total of fourteen items came out, out of which one was Halahala (poison). This deadly poison was having the potential to destroy the entire universe. Out of fear, all the gods and demons approached Lord Shiva and asked for help. To save the life on Earth, Shiva took the poison and swallowed it. With the action of the poison, Shiva's throat turned blue and he came to be recognized as Neelkanth ('Neel' means 'blue' + 'Kanth' means 'throat' = one who has blue throat).
As this incident took place in the month of Sawan; thus, Shravan is celebrated with great zeal and gusto by all the Hindus. Though each day of Sawan is fruitful, but Mondays of Shravan month are the most auspicious. Known as Sawan Somvar, they are dedicated to Shiva and are very important for married women and young girls.
Sawan 2015: Sawan Somvar Vrat
The first and the foremost important thing about Shravan month is the Saawan Somvar Vrat. Every Monday falling in the Shravan month is known as Sawan Somvar. People observe Sawan Somvar Vrat and worship Lord Shiva with pure heart, mind, and soul.
Sawan Somvar Vrat starts with taking bath and dressing in clean clothes. Other than a clean body, a clean mind with positive thoughts is what you need to fetch the best of Sawan Somvar Vrat. According to the customs of Sawan Somvar Vrat, Lord Shiva is worshiped with Bael leaves (Bael Patra), fresh fruits, incense sticks, and not to forget 'Panchamrit' (mixture of honey, milk, ghee, yogurt, and sugar). It is said that glory of Sawan Somvar Vrat is so high that any wish can be fulfilled by observing it. Flock of devotees visit Shiva temples on this day to worship the deity and seek his blessings for a meritorious fortune.
Sawan 2015: How To Make Sawan Rewarding?
The month of Savan or Saavan is extremely sacred and is observed throughout the country. Religious and spiritual rituals performed in Shravan are believed to produce fruitful results and help in cherishing luxuries of life. As the entire Saavn month is devoted to Lord Shiva; therefore, performing rituals associated with the deity are quite favorable. Other than worshiping the Lord in Savan in 2015 and observing Sawan Somvar Vrat, following the below mentioned Saavan rituals can help you in every possible aspect.
Wearing Rudraksha
If you are looking for an ideal groom, observing Sawan Somvar Vrat can help
Offering Panchamrit and Bael leaves to Shivalingam in Saavn is highly rewarding
Chant Maha Mrityunjaya Mantra 108 times or more than that on each day of Savan
Reciting Shiva Chalisa & Aarti
Sawan 2015: Performing Rudrabhishekam
Though there are a number of ways to please Lord Shiva, but as here we are talking about Sawan, why not to talk about performing Rudrabhishekam? According to the beliefs, Rudrabhishekam is the best way to reach out to the Lord. Every year, a number of devotees perform this ceremony during the Sawan month and cherish prosperity and never ending success.
This Puja is performed at Pradosh Kaal (sunset), as it is believed that Shiva perform Tandava (holy dance) during this time. Vedas say that meditating in the Pradosh Kaal is extremely auspicious. In Rudrabhishek ceremony, the Lord is worshiped in his Rudra Avatar.
If you want to get relief from your sins and evil tendencies, perform this ritual during Sawan in 2015. Other than warding off all the negativity, Rudrabhishek will bestow you with over all property and fortune. Get back your lost happiness, peace, wealth, harmony, and togetherness by performing Rudrabhishek in the holy month of Sawan in 2015.
Sawan 2015: Mantras To Be Chanted During Sawan
Let us now throw some light on the Mantras that are chanted during the month of Sawan to fetch the blessings of Shiva. Mainly two Mantras are chanted by the devotees and they are:
Maha Mrityunjaya Mantra
Shiva Mantra (Om Namah Shivay)
On the auspicious time of Saawan in 2015, let us understand the meaning of both of these Mantras. By chanting these Mantras, you can get highly auspicious results:
Maha Mrityunjaya Mantra
ॐ त्र्यम्बकं यजामहे सुगन्धिं पुष्टिवर्धनम्।
उर्वारुकमिव बन्धनान् मृत्योर्मुक्षीय मा मृतात्।।
Meaning : We worship the deity who has three eyes and sustains life of all beings. O Lord, free us from the cycle of birth and death and help us to attain salvation.
Shiva Mantra
ॐ नमः शिवाय।।
Meaning : We respect and worship Shiva and bow to honor him.
Sawan is not only the holiest month of the year, but also the month with maximum number of festivals and auspicious days. Enjoy Sawan in 2015 with your family and relatives and make it as memorable and colorful as you can. Attain the blessings of the divine couple Shiva and Parvati on the eve of Sawan in 2015, and ward off all the problems and miseries. With the holy rain of blessings during Shravan in 2015, wash away all the troubles and move toward a successful life.
HindiKundli wishes you a prosperous and devoted Sawan in 2015!