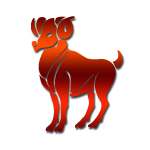 Health: The month is going to be full of ups and downs as per the health point of view. You may face problems related to your food due to the affected twelfth and second houses. In addition to this, you may face problems such as low fever, skin disorders, toothache etc. You should take precautions in advance to get affected from such diseases. Avoid harsh spices in food and take liquid items in a higher quantity in order to remain fit. Besides this, go for a morning walk everyday as it may help you to stay healthy.

Career: April month is going to be extremely important for the people of Aries zodiac sign. This month, some important planets are going to transit and owing to the same, different kinds of situations will be created in your career. In the beginning of the month, Saturn and Jupiter will be in the 10th house and the same (planets) will help you in securing your jobs. During this time, you just need to prove your capability in work. On April 6, the transit of Jupiter will take place in your 11th house and owing to this, you will tend to have cordial relations with your seniors and win their confidence. With this, there will be strong possibilities for you to progress in your jobs. On April 14, the Sun will transit in your zodiac sign. The influence of this transit will enhance your respect and during this time, there are strong possibilities for getting promotions at the workplace. The beginning of the month is going to be a bit weak for those who are associated with the business as Venus, the ruling lord of the seventh house, is placed with Sun and Mercury in the twelfth house and the aspect of Saturn is on the same i.e. the twelfth house. You will definitely get some benefits in business from foreign sources. However, after April 10, Venus is going to transit in your zodiac sign and it will aspect the seventh house completely from that place. Owing to this very reason, all the problems in your business activities will fade away gradually and you will enjoy your work. Also, it will be helpful in bringing you good results and there are chances of getting better results with the support of ladies. You will smartly expand your business activities in the latter half of the month.

Love/Marriage/Personal Relations: The beginning of the month is going to be average as per love point of view. It may be possible that your lover may stay out of the city for some important work and therefore, your interactions may not take place. On April 6, the aspect of Jupiter on the fifth house will bring happiness in relationship and the love life will progress and flourish. Some soft feelings will bring the lovers closer and you will like to spend time with each other forever. The feeling of love will arise with the movement of Venus in your zodiac sign on April 10 and attraction between the lovers will rise pertaining to the same. This transit of Venus will be highly beneficial for married people. The aspect of Venus will be on your 7th house and owing to this, the feeling of love in married life will enhance and the couple will come closer to each other and their understanding will become better. The transit of Jupiter in the 11th house and its aspect on the 7th house on April 6 will remove all the problems that are going on in married life and your relationship will be strong. You will discuss everything with your lover and your trust will enhance. Those lovers who wish to be blessed with a child, may get good news.

Advice: Venerate Lord Sun everyday. Apply Kesar Tilak on your forehead. Keep a handkerchief of yellow colour in your pocket and if it gets dirty then change. Make a dough flour and fill sesame seeds and jaggery in it and offer it to the brown cow. Reciting the Path of Suryashtak is considered to be highly auspicious for you.

General: People of Aries zodiac sign are full of skillful leadership abilities and the month of April is going to bring enhancement in these concerned areas. The transit of the planet Sun in the exalted sign or in your zodiac sign will help you develop the qualities of taking a thoughtful decision. Further, this will help you succeed in all walks of life. The planets Saturn and Jupiter will remain in your 10th house and this will add positivity to your work and you will get favourable results in your career. You will also think about your society and the country and will address the concerns of the same. The formation of Angarak Dosha of Mangal Rahu in the second house from your sign is warning you to keep control over your language as you may go off track. Talk to others carefully and take care of everything at home and workplaces. Keep control over your expenses and it may lead to keeping your financial positions strong. The transit of Jupiter in the 11th house will help you fulfill your desires and predominance of fate will help you progress in your work. There will be strong possibilities of benefits from foreign sources and you will get immense success in business. You will be having spiritual thoughts and if you are a researcher, you will get positive results this month.

Finance: The beginning of the month is going to be extremely weak as per financial point of you. The presence of Sun, Mercury and Venus in your 12th house and the aspect of Saturn on it (twelfth house) will enhance the expenses unexpectedly and you may face problems financially. In addition to this, the presence of Rahu and Mars in the second house may create troubles for you but you need to have patience and make expenses thoughtfully. The presence of three planets i.e. Mercury, Venus and the Sun in your 12th house will enter your zodiac sign on April 16 and owing to this very reason, the expenses may reduce and the planet Jupiter will already enter the 11th house. This will not only increase your income, but will also reduce your expenses. Exactly after this, your financial positions will start becoming better. The month is going to be beneficial as per business point of view and your profits will rise. Therefore, you need to be a bit careful in the beginning of the month as things will start strengthening slowly in time.

Family & Friends: In the beginning of the April month, the presence of Rahu and Mars in the second house is indicating quarrels and disagreements in the family and there might be some negative feelings among family members. The transit of Mars in the third house will make things better from April 14 and the differences will sink to some level. During this time, you will try to bring all the family members together with your efforts but you may face some problems concerning your brothers. The aspect of Jupiter and Saturn on the 4th house will focus on keeping understandable behaviour among elders and bringing peace in the family. When the planet Jupiter will transit in the 11th house, then only the aspect of Saturn will be on your 4th house. Owing to this, you may face disappointments in family life and you can speak less within the family members. In the latter half of the month, people of the zodiac sign will give their best to make things better in the family and the situation will improve. This month, you need to take care of their father's health.