Horoscope 2018
How this year will turn out as per horoscope 2018? Read what's in store for 12 zodiac signs according to predictions for 2018, and find out about progresses, changes and struggles in their job, business, academic and family life. Which signs will be favored by Venus, Mercury and Jupiter and which will suffer due to the malefic aftermath of Saturn, Mars, Rahu & Ketu? Find answers to all your questions by reading yearly horoscope 2018 for these 12 zodiac signs.
Aries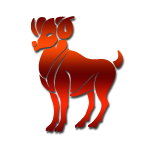 Horoscope 2018 indicates that you might spend more money on health related matters. There may be some tension in married or love life. Traveling this year will not be very beneficial, as well as there may be some small disputes during this period. You may face health problems such as cough, pain in the eye and fever. Aries horoscope 2018 indicates that, while dealing with friends, relatives and others this year, control words and speak wisely.
Your spouse will try to add new colors of happiness in life. You will make progress in professional life with your spouse's encouragement. At the workplace, you will work with a new energy and lead the crowd. According to Horoscope 2018, this year, you will find fame and respect due to your commendable performance in job and business. This year, you may visit religious places. Respect will be gained by higher officials within the job. Promotion will happen as per your wish. During this period, your mental capability will improved to cope with challenges.
Taurus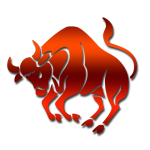 Stars say that within this year, Taurus natives might attain success in legal matters. If any there is any legal case related to you pending in the court, then you will surely attain victory. Be careful in both personal and professional life, as any wrongdoing can damage your image. You might gain sudden possessions and benefits. At the same time, expenditure will also increase along with income. If you wish to gain ancestral property, then this year seems favorable for you, as you might gain wealth through will.
As per Taurus horoscope 2019, your social circle will expand and there will an elevation in your reputation. During this period, relationship with siblings will be good. You might attain new-found attention in social and professional life due to some work. Some auspicious event might take place in the house this year. You'll be very hopeful this year after every task, and this will become the key to your success.
Gemini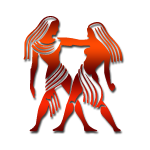 As per horoscope predictions 2018, Gemini natives must stay careful from opponents this year. There are chances of improvement in career graph, but you might be burdened with work. Due to favorable effects of Jupiter, your image in society will shine. You'll receive respect from people around you. This period will be favorable for marital and love matters. You'll gain full support from friends and coworkers. You'll attain gains and benefits in business. Due to the effects of Venus, you'll feel especially interested towards art and singing. Also, beautiful and priceless items might attract you.
According to Gemini horoscope 2018, there may be occasional differences between family members. Meanwhile, take care of your health too. You may have troubles related to eyes, so take care. You can get sudden benefits due to Ketu. There is a possibility of gaining ancestral wealth. You may feel inclined towards religious activities.
Cancer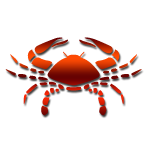 Cancer Horoscope 2018 predicts that there is a possibility of either a change or transfer in job. Your expenses may increase. Use your money and assets wisely. You are capable of winning any competition and stealing away the limelight if you do work hard. Sudden travelling might prove to be beneficial. You'll become more innovative intellectually. It will be a good year in marital life. You may attain profits and success in new professional ventures. Also, family life will be a bliss.
As per 2018 predictions, all of your ambitious objectives will be fulfilled. For this, you'll get full support from friends, colleagues as well as family. If you do business, then you'll strike a profitable deal. You may have to go on long distance trips. Although, you may have to suffer from mental stress due to effects of Mars. Financial situations will be completely opposite. There is a possibility of sudden money loss, but things will improve soon.
Leo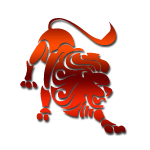 As per the predictions for Leo Horoscope 2018, you'll be burdened with work. You'll be tired and exhausted due to more work, hence do not do any work more than your capacity. Relationship with opposite gender will be good. On the other hand, your dominion over opponents will be there, due to which they won't be able to face you. You might suffer from mild illness during mid-year. Hence take good care. Speak clearly, and do not keep any doubt inside.
As per stars in 2018, you might feel haunted by unknown fear. Believing on people easily might prove to be a wrong decision. Do not decide too hastily. You might get mixed results in love life. There is a possibility of you getting into any kind of argument with your partner. Do not take any step angrily that you may regret later. Try to understand your partner's feelings.
Virgo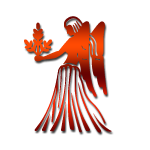 As per Virgo Horoscope 2018, you might suffer from financial loss due to malefic effects of Mars. also, there might be disputes in family. There might be quarrels on pity things between family members. During this time, control your anger and take good care of your health. Mercury will favor you. Your hard work will bring in good results and small-distance trips will be beneficial. You might get good news from overseas relations. Siblings will support you in times of despair. Also, contacts with new people will expand.
In case you are involved with publication house, there is a strong possibility of getting good news. During this time, you'll be able to keep your thoughts in front of others clearly. On the other hand, effects of Jupiter will be favorable. You'll work for the development of your family and society. You won't back out from spending money in welfare of people.
Libra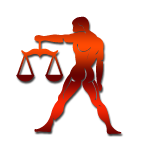 As per Libra horoscope 2018, your health may suffer when Mars will enter in the first house in the beginning of the year. Hence, take good care of your health. You might encounter several obstacles in life. Stay patient and wait for good time. Due to benefic effects of Jupiter, long distance travelling will be profitable. You'll be able to maintain an equilibrium between your professional and personal life. You may take an interest in subjects such as spirituality. This is why there will be a positive transformation in your behaviour. You'll give importance to your principles and attain success due to constant efforts.
Position of stars say that this year, people may come to you for suggestions and advices. When Ketu will come into your fourth house, you'll have to stay alert. During this time, your attraction towards materialistic luxuries of life will diminish and you'll feel more inclined towards religious activities.
Scorpio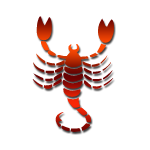 From time to time, you may have to face health problems. Mental peace will also get hampered. Do not suppress your talent due to any hesitation, rather try to accentuate it. Mercury will bring joy to your life. Your contact with scholars will increase and you'll certainly get the benefits out of it. You may be overloaded with work during this time, due to which your personal life might be affected. However, there may be good coordination in your family life.
The Scorpio horoscope 2018 says, this year when Rahu will be in ninth house, you'll receive mixed results. You'll do well in your business. Stay attentive as your relationship with teachers and parents might become strained.
Sagittarius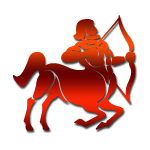 According to Horoscope 2018 predictions this year, there will be situations where you may have to face challenges in your life. Due to various problems, you may suffer from mental stress. Opponents can hamper your reputation. There may be a loss in the financial sector. Avoid betting and investing during this time. You may also suffer from certain health problems. You will be inclined towards spirituality. You will attain mental peace when doing charity or carrying out philanthropic activities. However, due to the influence of Jupiter, you will get good results.
According to Sagittarius Horoscope 2018, you will attain marital bliss and happiness due to the effects of Venus. There will be great balance between you and your spouse. You will be seen taking a special interest in topics related to art and music. However, sometimes there may be a sense of insecurity in mind. Mystical science can be the subject of your interest. Control your speech during this time and do not use abusive words when angry. This may degrade your image.
Capricorn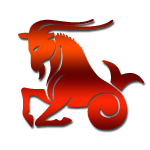 According to Capricorn horoscope 2018 predictions, this year will prove to be auspicious for marital relationships, although you might get into arguments and disputes with spouse occasionally. Do not stretch the topic. You might have to travel extensively due to job or business, and you'll attain desired results. Your opponents might feel envious of your success. They might conspire against you, but won't succeed in their plannings. Happiness will prevail in your family life. Family relatives will get health benefits.
You will spend money in materialistic luxuries. During this time, there may be an increase in unnecessary expenses, hence restrain your habit, otherwise you may have to face financial crisis. Take part in social and religious activities. It will not only increase your prestige in the society but will also give you peace.
Aquarius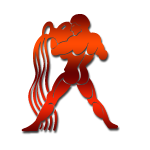 Predictions as per Aquarius horoscope 2018 indicates that long distance trips this year will prove to be successful for you. There will be an increase in your expenses along with income, though the good news is that expenses will be less than revenues. Investing in stock market is also likely to profit you. Time will be favorable for you, so use it wisely. You will do a great in business. Expansion of business is also possible. You will not step back from doing hard work and also get direct benefits.Your relationship with reputed and influential people of the society will become better and you will gain benefits when the time comes.
During this time, your long-term desires might get fulfilled. Your siblings will perform very well in their career. There will be a sense of good synergy between family members. You'll receive support from friends and colleagues, although you will also have to.land on their expectations and faith.
Pisces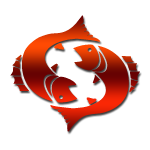 When Mercury will be in your ninth house, only then situations might turn favorable for you. As per Pisces horoscope 2018, during this time, your vocabulary will become impressive. You will meet highly respected people of the society and establish good relations with them. At the same time, your reputation will increase in the society. You will earn good profits in business as well. Business tours will also be beneficial for you. Due to the effects of Jupiter, you may have to go through mental stress. You will also experience a decrease in your health. Although, you'll possibly attain sudden financial benefits, but a sense of insecurity will always arise inside your head.
Save yourself from bad activities and connect with good people. Try to maintain a good relationship with your friends. After some time, conditions will be favorable for you and you will get good results again. Work sincerely and trust yourself.