Horoscope 2019
Know through Horoscope 2019 predictions about how this year is going to be for you. Annual Horoscope Predictions give a sneak peak about your future in the year 2019. You can learn about your career, business, education, family, marriage, love and other important aspects of your life according to your moon sign. These predictions are based on Vedic Astrology. Let's know what year 2019 has in store for you: -
हिंदी में पढ़ने के लिए यहाँ क्लिक करें - राशिफल 2019
Aries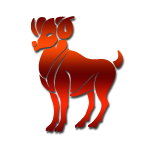 According to Horoscope predictions for 2019, Aries natives will have fluctuating health throughout the year. However, if they remain aware of their health conditions, they may stay fit and fine. Beginning of the year might be a bit stressful, but you'll stay healthy nevertheless. As per Aries Horoscope 2019, you might get mixed results in your career. But with prominent efforts, you may speed up your progress in regard with your career. This year, you are likely to get promotion in job. Destiny will fulfil your dreams and help you achieve what you desire.
If you talk about financial situation, then you'll have to be a bit careful. As per Horoscope 2019 predictions, you're likely to get mixed results when it comes to money matters. In beginning of the year, your economic status would be strong, hence save as much as you can. Your savings will come in handy and prove to be very useful in second phase of the year.
If you're overseeing any business, you'll achieve major growth in your business during mid-year. Talking about love, you need to bring transparency in your relationship in order to strengthen your love. Maintain a balance in the family. Domestic life will be normal. Any kind of auspicious task will be conducted at home. There will be slight ups and downs in your marital life.
Taurus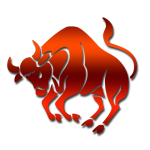 According to Horoscope Predictions 2019, health of Taureans might get a little sensitive during this year. It is advisable to stay health conscious. In particular, pay attention to your eating habits. You are likely to suffer from a long-term illness that may affect you deeply. To remain fit, add yoga and exercise to your daily routine.
This year looks challenging for you in terms of career. So, you have to work hard to achieve success. Do not worry about the outcome as you're bound to gain better results after putting in efforts. According to Taurus Horoscope 2019, your financial life might be normal this year. If you curb unnecessary expenses, your economic situation may become strong.
Good news is that your earnings will increase this year. New sources of wealth may come into light. Try sharing your happiness with your family. At the same time, give importance to your life partner as well. Overall, this year may prove to be normal for you. But you can improve the results with your hard work.
Gemini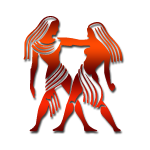 This year, there may be an economic boom in the life of Gemini natives. Horoscope 2019 predictions suggest great opportunities to gain monetary profits. New ideas in business will benefit you. There is a strong possibility of growth in capital and wealth. If you want to make progress in your career, then be creative and carry out your work in an artistic manner. There are every chances of your unique idea working its magic and helping you reach the heights of success. Just keep one thing in mind, do not act on the path shown by your superiors but, do learn from their experiences.
Concentrate on your work and make your own way. If you succeed in doing so, surely no one can stop you from making a mark of your own. According to Gemini Horoscope 2019, your health will improve this year. Also, put your best efforts to maintain a good health. Add yoga and exercises to your daily routine. Consume fruits, juices, or other types of nutritious foods.
During monsoon, you may suffer from skin related diseases. Pay attention to cleanliness and hygiene during this time, especially near genitals. Take care of your lover's or partner's feelings, and perform family responsibilities.
Cancer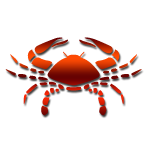 According to Horoscope Predictions for 2019, Cancerians will become financially strong. Wealth and money will come into your life. There are chances of money gains. With a strong financial background, your status, honor and respect in society will increase. However, during February-March, there seems to be a need to invest in funds. Hence, avoid being impulsive or investing without doing much research. At the same time, you may get good news in job or business. In case you own a business, you'll gain profits. Also, there is a possibility of business growth. Working natives will get fruitful results due to the hard work they have put in.
As per Cancer Horoscope 2019, family life will be full of happiness and good times. There might be some disputes between family members. Despite this, there will be peace and happiness in family life. Your and your partner's ego may collide. Try to avoid such situation. Maintain the faith of your lover. As for marital life, you'll gain love from your spouse. You will also give them enough time.
Leo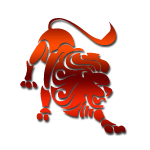 According to Leo Horoscope 2019, your financial condition will be good this year. There will be small obstacles which you will overcome easily. But keep in mind that between February-March and April, you may suffer from money loss. Hence, stay attentive. In regard to your financial sector, your hard work will pay off and you'll get fruitful results.
At the same time, Leo natives will get successful results in the field of career. However, it is possible that you might not be happy with these results. According to Annual Horoscope for 2019, your health will be good. Although you are likely to catch cold and cough in beginning of the year. You may also suffer from fatigue and energy loss. In such cases, take care of your health and maintain a healthy diet.
You'll have to make efforts in order to maintain sweetness in your love life. Love partner may feel bad about something you've said, hereby try to persuade them. Pay attention towards your family as well, and try to maintain an equilibrium between love and family life.
Virgo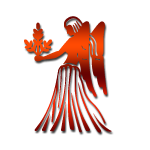 According to Horoscope Predictions for the year 2019, financial life for Virgo natives will be better than average. From the very beginning, there are chances of you gaining monetary profits and benefits. However, expenditure is likely to increase. You must avoid spending money on unnecessary items. If we talk about your career, this year is going to be favorable for you. At times you may get mixed results but, your communication skills will take you ahead on the road to success.
As per Virgo Horoscope 2019, your health life might see fluctuations. Therefore, remain conscious towards your health. Do not consume such substances which can affect your body badly. Also be careful while driving. Do not drink and drive in any case. You may face challenges in love life. You might indulge in some sort of fight or argument with your lover. But don't take it further. Due to job or business, you may have to stay away from your family.
Libra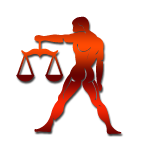 According to Horoscope 2019, this year will be good for Librans. You will get success in different areas. There are chances of earning profit in economic life. There is also a possibility of gaining monetary benefits in your life this year. So take full advantage of it. Financial Investment will be beneficial for you. However, think carefully before going ahead. Talking about career, you'll gain support from co-workers. At the same time, you'll establish good relationship with seniors, and their support will allow you to grow career-wise. After March, there will be favorable conditions in this area.
According to Libra Horoscope 2019, this year will be good for you in terms of health. You will stay energetic. If a person suffers from a chronic disease, s/he might get rid of it this year. As you know, a healthy mind resides in a healthy body. Therefore, your health will be good, and you will be seen doing well in other areas. You may visit a pilgrimage site or go on a trip with relatives. Unity will be seen amongst family members. There is also a possibility of an auspicious task being conducted in the house. Relationship with loved ones will get sweeter.
Scorpio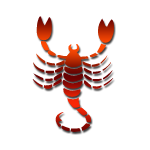 According to Scorpio Horoscope 2019 this year, Scorpions are advised to be careful in terms of health. Take care of your health, especially during February-March and Monsoon. If there is any kind of physical pain or issue, take immediate action and go for a treatment. Challenges will come in family life. So, be ready to fight those challenges. There might be a fall in the health of your siblings.
This year, you will receive blessings of the elderly. You'll get ample opportunities to spend quality time with your loved one. But remember to stay in your limits. Your love life will be good in the year 2019. There may be some disputes with your spouse. Regardless of all the problems, there will be love between you two.
Now talking about your financial life, you will have to go through obstacles and challenging situations. If you are capable of striking the perfect balance between income and expenditure, you'll be strong financially. In terms of career, there are favorable chances this year. Especially if you're connected to any technical field, this year may prove to be highly productive. You might go abroad due to some work. Try to make the best of opportunities.
Sagittarius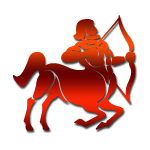 As per Sagittarius Horoscope 2019, you may face health related problems in very beginning of the year. So, be careful about your health. From career point of view, this year will give you mixed results. However, with hard work and efforts you would find immense success. If you are employed in any professional enterprise, you'll grow and do good this year. You might also get promoted or your salary would increase.
There will be good coordination between members in the family. Some kind of function (marriage) may also take place within the house. Family members may help to strengthen the financial conditions of the house. In case you're an eligible bachelor, you may get married this year. It will be a good year for married natives. At the same time, love relationships will grow stronger but, there are chances of you and your partner getting in some sort of argument.
Capricorn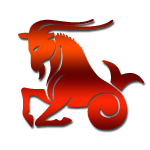 According to Capricorn Horoscope 2019, this year will be favorable for you. If you are employed in an organization/company, you're likely to get promoted. The last phase of the year will bring good news to you. Your business will grow. However, you may have to face some problems due to health reasons. You will feel energetic at this time but, from April to September you may have to face health problems.
There will be mixed outcomes in financial life of Capricorn natives. Your expenses may rise in contrast with your income. Enjoy your love life as it will be exciting. Your wish of making your lover your life partner may come true this year.
Aquarius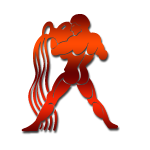 According to Aquarius Horoscope 2019, this year will be favorable for Aquarius natives. You will get good results in education, business, love, career, marital and family life. There will be happiness in the house. A new member may also arrive in the family. The relationship with lover will deepen. Love life will be normal in the beginning, but as the year will pass, it will become much more enjoyable. You'll try to exceed the expectations of your spouse and fulfil their every wish.
For natives of Aquarius, this year seems to be economically favorable. You will get success in your area of expertise. You may get financially benefited. You will be successful in accumulating wealth. After March, there will be an improvement in your financial situation. There will be multiple sources of income, and you'll be satisfied with your economic background. There will be an inflow of money as well, which will strengthen your financial status. Overall, this year will boost up your financial life. There will also be good opportunities in the field of career.
Pisces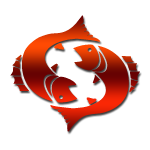 According to Pisces Horoscope 2019, you'll get lucky this year. You will gain benefits in different areas. Economic conditions will become strong. Your status in society will improve and you'll establish relationships with respected people of the society. Business will flourish when done in partnership. Career will also grow. This year, you might get a golden opportunity to work in a good company. Think before taking any kind of risk in the financial sector.
This year seems to be favorable for Pisces natives from health point of view. Despite all this, try to eat healthy and stay fit. Add yoga and exercises to your routine. There will be lots of confusion in your love life. You may remain doubtful regarding your relationship. It would be nice to resolve all your doubts. Strike a balance between personal and professional life.