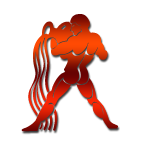 Health: From the point of view of your health, it can be stated that this month will require some cautiousness on your part with regards to it. Your well being may gradually deteriorate. A minor ailment may also turn into a major one within no time. Especially, drive the vehicle carefully. There may be possibility of pain in the feet or pain in the ankles or injury to the feet. In addition, lack of sleep can also be a problem of excessive sleep and pain in the eyes. Focus on your food items regularly and take a balanced diet and meditate or meditate if necessary and do physical exercises so that you can stay fit and ward off illnesses. Avoid the consumption of fatty foods as much as you can as it may increase the amount of cholesterol present in your body. Also, keep going for the routine check ups and tests.

Career: In matters related to career, the month of May has some great opportunities in store for you. If you happen to be a business professional, then profits can be garnered through travelling. But, amidst the pandemic scare, it would be better if you do not undertake such journeys. However, you may have to invest in them, which is why your expenses may increase to some extent. Other than this, if your life partner is a working professional, then you will achieve profits with the help of him/ her. They will also keep supporting you which will keep your self confidence intact. If you are a job holder and happen to work in a Multinational Corporation, then good results will come to the forefront. Those who work in the government and associated sectors and in the Textiles industry in particular, may also receive favourable outcomes.

Love/Marriage/Personal Relations: Aquarius natives who are in love may stumble upon new opportunities which will prove to be quite beneficial for your love life. With the help of them, you will be able to judge the righteousness of your partner. Other than this, you may also make plans for your future with your partner. If you take proper care of your health, then you will be able to make the most of this month along with your partner. However, do not forget that the presence of Rahu in the fifth house may generate misunderstandings in your relationship. In such a situation, do not entertain the interference of a third person. Those natives who are single will get dozens of opportunities to mingle with their prospective partners. Those who have already tied the knot should understand that the good fortune of their respective partners will activate their own luck. As a result, both of you will remain at the receiving end of auspicious results. However clash of egos may take place between the two of you which may pose some threats for your conjugal life. Take note of the time and do not let the situation slip out of your hands. The aspection of Mars in the seventh house and its presence in your own sign after the first week of this month may induce some changes in the behaviour of the partner as well as you. Aggressiveness will be seen in the both of your behaviours. Hence, work on it. In terms of progeny, you will witness some mixed outcomes.

Advice: During the stretch of this month, you should worship Shani Dev regularly. Also perform recite the Shani Strotam composed by King Dasharath. Along with this, seek blessings from small girls on Fridays so that the problems in your life comes to an end very soon.

General: Natives belonging to the zodiac sign of Aquarius are quite empowered in nature. You seem to understand each and every subject matter very profoundly. Sometimes, this habit of overthinking may generate some difficulties for you. Hence, it is advised to refrain from thinking much as it will only give birth to mental stress and nothing else. During this month, the Sade Sati of the planet Saturn will remain in its first phase. As a result, your health may remain weak amidst your busy schedule. You should take some time out to relax as the fatigue caused may pose serious proportions for your health and this should be a priority in the times of Pandemic. Familial front will remain happy, due to which you will remain related to a great extent. At the same time, your children will also do well in their respective fields. In true sense, the month of May will bring the brightest of opportunities for you, but you need to take care of your health first so as to make the most of the opportunities provided to you.

Finance: After taking a look at the economic front of Aquarius natives, it can be stated that you may have to cut down on your expenses to stabilize your financial condition during the month of May. The conjunction of Jupiter, Mars and Saturn in the twelfth house will keep regularising your expenses. However once the planet Mars transits in your own sign during the first week of this month, some of the expenditures may decrease. But, some of your money will definitely get spent in taking care of your health and some other religious activities. The presence of Sun in the third house during the first half of this month will keep guiding you to set foot in the path of earning good returns. Other than this, the position of Rahu and the blessings of Venus will be showered upon you, which will contribute positively to the inflow of your income. Despite this, your expenses will increase to a great extent because of which the outflow will be more than your inflow. Hence you are advised to remain cautious during the course of this month. In matters related to business, you are advised to take each and every step very carefully. If your business is associated with the government sector, then good results will flow in. Others may have to wait for a little while to see the face of success. One should also remain careful while investing money.

Family & Friends: After a very long time Aquarius natives will witness the presence of peace, love and affection along with harmony in their household. The residence of Venus in its own house, that is the fourth house will be enough to bring prosperity and happiness to your family. Each and every member of the household will remain comfortable. Mother's health will improve. If your father has been suffering from any physical problem, then he may also get relief during the course of this month. An auspicious occasion may also get commemorated at your house. As a result, the presence of many relatives will make the entire atmosphere of your house very radiant. Siblings may also lay hands on an important achievement and you will be proud of them. Some expenses may take place with regards to your elder siblings, but your relationship will improve gradually. You will dedicate most of your time to your family and pay interest towards accomplishing the responsibilities which you have towards your family. Hence, all the family members will be seen praising you.