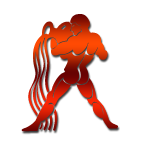 Health: Your health will be fine during this month. There are no chances of any serious problem regarding your health. There might be some petty issues that would not bother you much, but you need to tackle them carefully. Keep yourself hydrated and consume a balanced diet. Adhere to a healthy lifestyle and do not let stress take its toll on you.

Love/Marriage/Personal Relations: Your love life will get better during the span of this month. The position of the planet predicts that you will indulge in some new activities or tasks that will bring you closer to your love partner. You will hang out with them and will spend time in their arms. Their company will provide you with inner peace and happiness. You will assist each other in all spheres of life, including profession. There are chances of misunderstandings cropping up between the two of you. You will be able to clear them up by means of communication. Make efforts to keep your partner happy. You will realise the importance of love and your love partner during this month. You will be each other's strength in times of need and despair. Life will be smooth for married people. You will get along well with your spouse. The support of your spouse will keep your confidence at peak. This will help you to perform well at your work front. Foreign journeys will beget fruitful results with the cooperation of your life partner. Respect your life partner and have trust in them as this will lay a strong foundation for your married life and will keep your bond strong during adversities.

Advice: You should keep your house neat and tidy, especially on Saturdays. Respect elderly people and serve them. Light a clay lamp (diya) filled with sesame oil under a Peepal tree on Saturday evening. Recite Hanuman Chalisa regularly as it will bring an end to your problems.

General: It is anticipated that you will be emotionally and mentally stable during this month, while being serious about your life at the same time. You will act based on the given situation and this will save you from facing any problems and suffering from losses. Because of your intelligence and hard work, the chances of getting success are quite high during this month. A few extra efforts and physical work will further amplify your profits. You will be a person who will get along with his/her kith and kin. You will indulge in social deeds and will garner respect from the society. You will spend time with your friends and will connect with new people. Establishing connections with new people will help you in your professional life. You will get to know and be a part of the elite section of the society. If you are involved in a business related to property, you are likely to get good results. An investment in the real estate sector seems to be promising. If you are an employee in an organisation, you will be favoured by your seniors and respected by your juniors. You might get a promotion or an increment in your salary. You will be packed with energy and enthusiasm during this month. You will be self-motivated and will not let tension and stress affect you. You will share a good relationship with your parents. Take care of them and fulfill your duties towards them. You will luxuriate in comforts and bask in amenities. Politicians will gain an upper hand over their opponents. The support of the general public will boost your confidence and will strengthen your position in politics. Students will be able to score well in their examinations. Those who are preparing for competitive examinations must give their best shot if they do not want to lag behind others. You will be happy and satisfied with your children. There might be some problems at your home front, which should be maturely dealt with. Your enemies will try to bring you down but will not be able to. You should keep an eye on their activities to safeguard yourself from any harm. Legal matters will be in your favour. Foreign journeys will be fruitful. You will be in good shape as far as your health status is concerned. There might be some ups and downs in your married life but overall, it will be good. Unexpected monetary gains are on the cards. If you lend your money to someone, you will be able to get it back during this month. Monetary benefits will fall in your lap. There are no chances of your physical energy being wasted on unnecessary trips and journeys. Bad company and negative people will not be able to influence you. You are advised to stay away from these kind of people. The 1st, 2nd, 10th, 11th, 19th, and 20th of July seem to be unfavorable for you. Refrain from laying the foundation of something new on these dates. Also, avoid taking any major decisions, unless necessary. You can achieve success if you carefully plan your actions.

Finance: You will get many chances for improving your financial status during this month. You should make use of every golden opportunity that knocks your door. No matter which field you are employed in, you will get good monetary gains. There might be some obstacles and problems in your way but you should not lose hope if you want to achieve your goals. With your confidence and hard work, you will be able to overcome the hurdles. The transit of the planet Jupiter will be favourable for your professional growth and development. Continue with your hard work and you will witness the gateways of success opening for you. If you are employed in the public or the private sector and want to make an investment for getting benefits in the future, you should do so in the month of July as the time seems to be favourable for it. If you are involved in a business and want to make some monetary investment for expanding it, you should put your plans on hold, as the month of July does not seem to be the right time for it. The first half of the month might be a bit tough, but eventually everything will get better as the month proceeds. during the latter half of the month will yield better results than your expectations.

Family & Friends: You will have a good relationship with your parents. Their love and support will push you towards betterment. You will have your siblings by your side in times of need. Your family members will respect each other and will arrive to each other's rescue, when necessary. You should try your best to maintain the peaceful conditions in your family. You should fulfill the responsibilities towards your family members. Because of harmony in your family, you will be happy and this will be good for your mental health. Also, this will be a motivating factor for you, which will help you to do well in all walks of life. You should keep your family closely knit together. In case any problem arises, deal with it with a practical approach. Do not complicate matters by using harsh words. Control your temper, otherwise, you might end up creating a rift between you and your family. Your family will help you lead a happy married life.