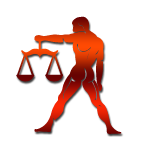 Health: As per Libra health horoscope, 2022 prediction, Libra natives may encounter minor health issues this year. Diseases related to digestion and viral infections affect your health which won't last for a long time. There are also chances of injury for you this year; hence you need to exercise and take complete control over your body fitness and weight. Try activities of your choice to maintain good mental health and avoid stress.

Career: As per career horoscope 2022 for Libra natives, it would be quite an average year from a career perspective for the Libra natives. Libra-born corporate workers may have an average to a good year in their career. You can expect a promotion during the first few months. The second half may be pretty challenging at your workspace; hence it is advised to keep good relations with co-workers and seniors. People who are meant to change jobs or work, please be careful before you leave your current employment and do proper analysis and research before joining a new job. Freshers may get placed this year.

Love/Marriage/Personal Relations: As per Libra love horoscope 2022 predictions, Libra's life may go somewhat smoothly in 2022. Couples who share a strong bond may get a successful relationship this year and get married this year. Natives who are single and maybe getting into relationships may do so. Love and peace may also remain intact for married couples as well. Try avoiding harsh arguments and ill behavior towards your partner and showing some respect and understanding. This is the best way you could enjoy a good and healthy relationship in the year 2022.

Advice: Strengthen your zodiac sign lord Venus by wearing a Diamond or Opal gemstone of the highest quality carved in a silver ring on the ring finger on any Friday. Help the needy as much as possible and go to Shanidev Temple on Saturdays and distribute Prasad of black gram. Do not misbehave with anyone this year, especially with your colleagues. Give wheat flour to the ants. Spend some time in the service of cows and get the blessings of young girls by touching their feet.

General: Libra Horoscope 2022 by AstroSage offers life predictions based on the elements of astrology and sheds light on various parts of the lives of natives such as career, love, marriage, children, property, wealth, and so on. As per 2022 Life Predictions, Libra natives may enjoy a good year in 2022 in many areas of life. You may have to pay attention to details to maintain the balance in life. Issues in the family might occur this year, but you should keep your cool at such times. This year may also bring you a lot of hard work and much success as compared to last year. Throughout the year, you will stay busy providing yourself the comfort you need. The transit of Saturn in the fourth house for most of the year will inspire you to work hard. Maybe sometimes being disappointed makes you give it up. But again, you will start doing the work with the same enthusiasm.

Finance: As Per the prediction of libra finance horoscope 2022, for libra-born financial stability may be there in 2022. Still, you may have to be cautious about the same, especially during the second half of the year. In the second half of the year, expenditure might be high; hence you have to be cautious and Focus on saving more. From January to April flow of funds will be continuous. A new source of income may not come for you this year. It helps keep a check on your expenditure as much as possible during this year.

Family & Friends: As per libra family horoscope 2022, this year will bring the family closer. Relations with family and community should improve, and you will feel well disposed towards them or in the local community. Some of you may have the odds to improve your home and keep your environment happy, making it more attractive. You could do well in the property over this period.