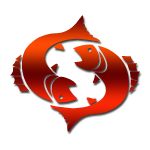 Health: As per Pisces health horoscope 2022, this year will bring average results for the natives of your zodiac sign. As this year you may have to face some health issues. Chances of any major health issue for Pisces natives are very low. Minor issues regarding digestion, liver, viral infection, et cetera may occur. It is advised to have good food habits and a good lifestyle which will help you to get rid of all the health issues this year. This year you may also face some mental stress, and you have to put in extra effort to be calm and patient.

Career: As per Pisces career horoscope 2022, the natives who are graduates or seeking a job may get a job this year, and people who are already working might encounter some challenges in the work area. It is advised to avoid any kind of harsh or aggressive behavior at the workplace. Else, you might have to face the consequences of losing your job. You can expect a transfer this year and if you want to change your career in 2022 do proper research work about the new company.

Love/Marriage/Personal Relations: As per Pisces love horoscope 2022, the natives can expect happiness and fulfillment in their love life in 2022. If you are in a committed relationship, there might be some sort of misunderstanding between you and your partner; hence it is advised not to indulge in any unnecessary argument or fight and leave the situation with patience. In the second half of the year, things will get better, and you will see your partner standing with you in all the problems.

Advice: Chanting the Vishnu Sahasranama mantra will be beneficial. Distribute a yellow sweet among needy children on Thursdays. Offer water to the Sun during sunrise every day. Apply yellow sandalwood daily on your forehead. Take a shower by adding turmeric powder to the water.

General: Pisces Horoscope 2022 by AstroSage predicts a year that is full of ups and downs as they may have to face some obstacles and problems at the beginning of the year. By the grace of God and then luck will favor you, and this will change to good fortune after the month of April. Jupiter transit will be the primary source of inspiration and change this year. This year is going to be very important for you as there will be progress in your job and business. You will also be getting benefited from your children this year. You will be positive in many matters, and you will have an excellent relationship with your relatives. Your expenses would be high on family needs, and you will inspire your children to move ahead in their lives. The beginning of the year will work by bringing new targets, and you will have to achieve the targets, the seniors will remain happy with you. This year your health will be good as no significant problems are predicted. Despite this, you need to be careful. This year you will dedicate yourself to enhance your lifestyle, and you may also plan for buying any vehicle or home.

Finance: As for Pisces finance horoscope 2022, the beginning of the year will be good for you on the economic front. In the middle of the year, you will have to pay attention to your financial arrangements because your tax liability may increase with your increase in income. Plans related to investments will be very useful for you. If any legal matter is going on related to then, there is the probability of judgment in your favor. In the second part of the year you will be getting success and your financial conditions will be much better. This year will also be very important for your luck in the future.

Family & Friends: As per Pisces family horoscope 2022, family life will be moderately stressful in the year 2022. Because of hard work and other obligations, you will not have enough time to spend with your family, and this can make it difficult to get along with some of your family members, and you may also neglect your children this time. If you do have children, take time to encourage them to work hard in school, and this can help to make their year so much better. The newly married couple face some stress this year in their family life. For your second child, this year is a good time for them to get married. Second child parents will have good luck in relationships this year.