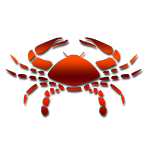 Health: According to Cancer Horoscope 2021, natives of Cancer zodiac sign will need to take precautions in regards to their health since Saturn, the lord of your eighth and seventh house, will be in the seventh house from your zodiac sign this whole year and aspect the sixth and fourth house. With this, Jupiter will also be in your sixth house. In such a situation, the position of these planets will give rise to some health problems. In this duration, you will have to take special precautions. Natives who drive vehicles are needed to remain cautious as well, otherwise an accident may occur. Along with this, you will have to face many health-related problems in the initial months, i.e. January to mid-April. You can look after your eating habits to get rid of them. With this, situations related to health will improve between 15 September to 20 November, but physical disorders will remain. During this time, do not let work, business and family related stress dominate you and keep seeking the advice of a doctor from time to time. Eat properly before leaving your home and keep a clean water bottle near you.

Career: According to Career Horoscope 2021 for Cancer natives, you will get mixed results since the red planet Mars will be in the tenth house from your zodiac sign at the beginning of the year, leading to progress in your workplace. During this time, you will be able to successfully execute your task. Along with this, Shani Dev will be in the seventh house from your zodiac sign throughout the year, due to which you will get auspicious results. This auspicious aspect of Shani will prove helpful for professionals in garnering promotion. Especially the time from April to September this year will be a bit difficult for you. Therefore, remain careful at your workplace since your luck factor can decline. During this time, disputes with anyone are possible, and chances of them with a female colleague are high. Therefore, its negative impact can tarnish your image. In such a situation, you will need to control your anger. January, February, March and April are the most favorable months for natives of Cancer zodiac sign. You will also get the opportunity to go abroad in the month of April due to work. Talking about traders and businessmen, the presence of Saturn and Jupiter in the seventh house of your zodiac will give them very good results. In this period, your business will grow, and you will come across the opportunity to earn money from new sources. Along with this, you will actively take part in social work in addition to managing your business, which will not only improve your reputation professionally but socially as well. If you are thinking of investing some capital, then it will prove to be good for business. However, you will need to continue your hard work and efforts during this time. Do not use any shortcut or else there will be trouble.

Love/Marriage/Personal Relations: Life of the Cancer natives in love is going to be better than normal this year, because according to Cancer horoscope 2021, you will get auspicious results from the beginning of the year to February. However, from then until mid-March, lovers may face some problems. But from March to mid-April, time will prove to be good for your love life. In this period, you will find yourself close to your beloved and become capable of sharing everything with them. The months of May, August and then September are also going to be very favourable for lovers of Cancer zodiac sign. However, during this time, Shani Dev will keep testing you by throwing obstacles in your way. But you and your partner will face every challenge bravely and try to make your relationship stronger. In this case, you are required to remain alert and show your trust and confidence in your partner. However, natives in love will feel an increase in their stress levels during this period along with additional pressure in many situations. Hence, you are needed to resolve every dispute and misconception with your partner from time to time.

Advice: On any Monday or during the Hora of the Moon, wear the best quality Pearl or Moti gemstone in a silver ring for success in the workplace. It will also be very auspicious for you to recite Bajrang Baan and Shri Ganapati Atharva Shirsha continuously. If possible, chant the Guru Beej Mantra 108 times daily. This will relieve you from health problems. Go to any Shiva temple on Monday, offer Akshat to Lord Shiva and perform Shivalinga Abhishek. You can also visit the temple on Tuesday and hoist or put a red-colored flag. This will strengthen Mars and give you auspicious results.

General: With Cancer Horoscope 2021 brought to you by AstroSage, Cancer natives can now get a detailed prediction about major aspects of their lives such as career, financial, family, love, marital life, health and education at one place. Along with this, we will also give you appropriate and effective measures according to your zodiac sign to make this year even better. In the field of career, you will get mixed results this year because the placement of Rahu-Ketu in your zodiac sign from the beginning to the end will bring challenges for you in your life. On the other hand, the blessings of Saturn will help Cancer natives achieve goals and make progress in the workspace. Hence, keep working hard and stay away from all kinds of illegal activities. A major aspect of planets in your financial life will incur positive results, but your money can be spent on poor health. In such a case, plan a right strategy to accumulate and save money for the future and put in efforts. Business class will also incur financial benefits, which will lead to their progress. Only hard working students will get good results in the education sector. Favourable outcomes will be gained due to the special grace of Saturn during February to April. With this, you will be able to do better in your exams. However, Ketu will try and distract your attention, which may cause troubles in understanding your topics. In such a situation, concentrate only on your studies and focus only on your goals. Talking about your family life, time seems a little less favorable because Saturn in the seventh house will aspect your fourth house, where Mars is already posited. In such a case, you will have to move away from your family. During this time, you will not achieve happiness in the family and several members of your family will be seen standing against any decision of yours. Saturn and Jupiter will not incur good results in marital life, due to which disputes between you and your spouse are likely. But both of you will appear loyal towards your relationship and emerge victorious from every challenge. Time will be good for married life, but you will need to pay special attention to the friend circle of your children in this duration. On the other hand, if you talk about the natives in love, then the beginning of the year will be good for you. Especially the time during February, mid-March, April, May, August and September is going to be very good. This year, loyalty between you two will increase, which will strengthen your relationship. You will get mixed results this year in terms of health, because the seventh and eighth house lord Saturn will be in your seventh house, which will weaken your health. The end of this year is going to be the most adverse for your health. Take care of yourself in this case.

Finance: Talking about the financial life of Cancerians, this year will be suggestively good for them since they will be positively aspected by a benefic planet. Although the beginning of the year may be somewhat weak, which is why you are needed to control your expenses and accumulate your savings. However, things will change during May, and you can specially benefit from the government sector. With better financial conditions, you will be able to repay your old debts and outstanding bills. You can spend a suggestive amount on your health in the year 2021. During this time, you will stay mentally stressed. In the month of August this year, you will attain sudden financial benefits from some source, due to which you can then consider accumulating more wealth. You may spend on your life partner, but despite this, your financial situation will be fine. Overall, the month of March will prove to be the best for you. During this time, you will incur maximum profits.

Family & Friends: According to Cancer Horoscope 2021 predictions, many challenges in your family life are on cards this year. The beginning of this year isn't said to be good for you. Along with that, Saturn, who is present in the seventh house of your zodiac sign, will be aspecting your fourth house, due to which there will be a decline in familial happiness. Also, you will find it difficult to attain support from the family, thereby inducing stress in personal life. Your family members will be dissatisfied with you. On this note, you are required to continue your efforts but constant disappointment will frustrate you. The circumstances will be against you, which is why a change in your nature will be visible. In such a situation, stay calm, control your anger and stay away from any dispute. This year, you may have to move away from home due to work, which will make you uncomfortable. The beginning of this year will not be good for you, because Mars will be in your fourth house, which will be aspected by Saturn. The family atmosphere will not be pleasant during this time. There will be contradictions within the family due to any topic, which will remain intact for a long time. However, relations with younger siblings will become better. Take advantage of this situation and make them understand your point of view while listening to their thoughts.